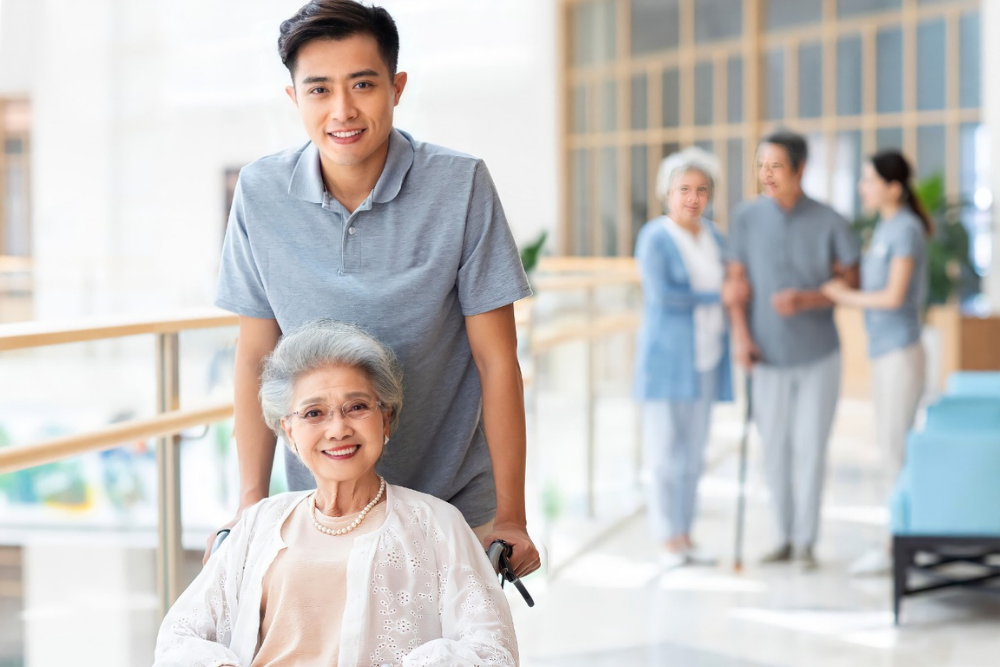 One of Australia's fastest-growing businesses is aged care and disability support services. With the country's aging population and the number of people seeking assistance expanding at an exponential rate, now is a fantastic moment to consider a career in individual support. Here are five reasons why earning a Certificate III in Individual Support is the best career move you can make.
The Industry is Growing so there is Increase in Employment Opportunities
An estimate of 4.3 million Australians is living with some form of disability. Although there is a strong demand from the industry for individual support and aged care workers, there is an imbalance in the supply of skilled workers. According to research findings by the National Disability Insurance Scheme (NDIS), up to 90,000 full-time individual support workers are needed within the next five years to accommodate this growing demand. According to AECC Global, the Health Care and Social Assistance sector is expected to add 250,500 new jobs by May 2022 within three main occupations namely; Nurses, Child care, and Aged care workers.
The Certificate III in Individual Support opens a variety of positions within the industry, from personal care assistants and personal caregivers to community workers.
Make a Positive Difference
Working in the field of aged care and disability assistance services will definitely be gratifying and fulfilling. In an individual support role, your daily responsibilities would include ensuring the wellbeing and quality of life of the persons you support. You'll be able to see firsthand how your work affects people's lives.
A career in Aged Care means that you will be helping your clients do what they need and want to do, making life easier for them and for their families as well. You can make a big difference in someone's life through this career and develop meaningful relationships along the way.
It's a rewarding experience changing someone's life for the better, it's an amazing feeling that will be with you all your life.
Build Your Communication Skills
The people who have a vested interest in the client's wellbeing, such as family members, welfare agencies, government entities, and healthcare experts, will work closely with you when you work as an individual support worker since you will be working closely with them as well. As a result, a job in this field will have a considerable impact on your ability to communicate and interact with others.
Flexible career opportunities
Our Aged Care course will teach you how to give basic to advanced caregiving techniques, as well as equip you with both practical and theoretical understanding on how to aid individuals. You'll also learn how to deal with a variety of difficult situations in a positive manner.
Gain Real-Life Experience
You must complete at least 120 hours of Vocational Placement when you enroll in the Certificate III in Individual Support program. You'll be placed in a professional workplace to obtain practical, hands-on training from professionals in the elderly care business if you take part in a vocational placement program. Its goal is to provide students with competitive skills and industry-standard experience that they can immediately put to use in the workplace. Individual Support qualification normally focuses on teaching students how to do the duties that they would be expected to do in the workplace.
Do you enjoy assisting individuals in need? With a Certificate III in Individual Support, you can start a satisfying career in aged care that will last a lifetime.
For more details, send us an email at info@windsorcollege.edu.au or call us on 03 9663 0272 if you'd rather speak to a Course Advisor.